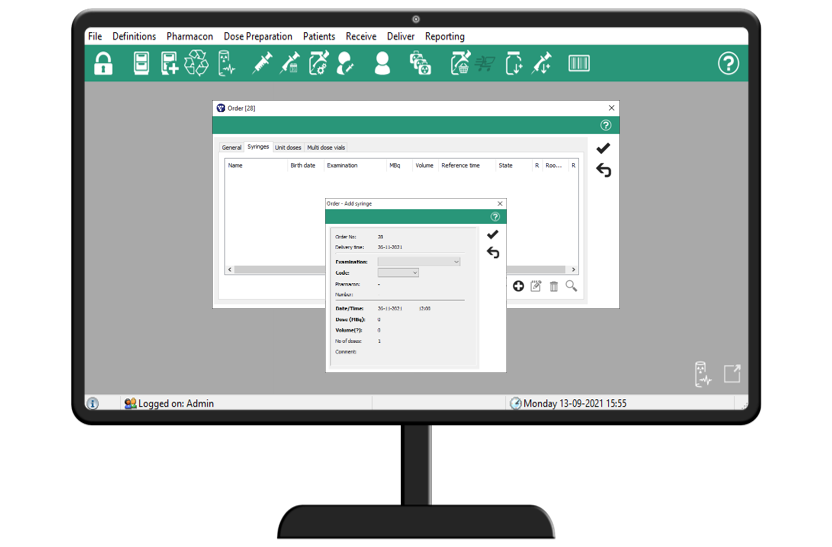 IBC CLINIC is a complete client server solution for nuclear medicine departments that don't need to control the process of radiopharmaceutical production. IBC CLINIC software supports an operator with patient and dose management, stock and waste, and order of ready to use radiopharmaceutical, following the regulatory guidelines.
The IBC NM software is a complete client/server system for nuclear medicine departments.  IBC software guarantees full traceability from ordering stock to radiopharmaceutical preparation and injection of a single dose to the patient. Due to its flexible approach, the software can be configured such that your workflow can be standardized and optimized. IBC NM software supports your daily activities in the nuclear medicine department while following the regulatory guidelines.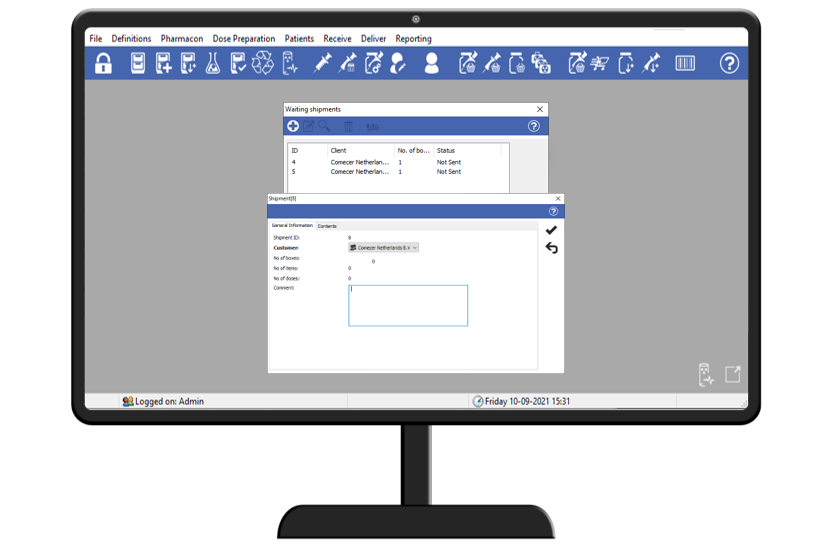 IBC RP is a software for radio pharmacies and Pet centers that allows the user to follow the entire production, storage, and waste management workflow in addition to managing orders and shipping. If there is a nuclear medicine department, IBC RP also allows the use of the IBC Patient Extension option, with which the user can perform the patient injections process while following regulatory guidelines.
Compare the IBC software solutions
| | IBC Clinic | IBC NM | IBC RP |
| --- | --- | --- | --- |
| Activity measurement 🛈 | ✔ | ✔ | ✔ |
| Mo99 breakthrough Quality check / Identity test 🛈 | ✔ | ✔ | ✔ |
| Label management 🛈 | ✔ | ✔ | ✔ |
| User management 🛈 | ✔ | ✔ | ✔ |
| Patient dose 🛈 | ✔ | ✔ | ✔ |
| Dose ordering 🛈 | ✔ | ✔ | ✔ |
| Dose preparation 🛈 | ✔ | ✔ | ✔ |
| Dose application 🛈 | ✔ | ✔ | ✔ |
| Waste management 🛈 | ✔ | ✔ | ✔ |
| Stock purchase 🛈 | ✔ | ✔ | ✔ |
| Internal orders 🛈 | ✔ | ✔ | ✔ |
| Own dose calculation methods 🛈 | | ✔ | ✔ |
| Kit compounding 🛈 | | ✔ | ✔ |
| Pharmaceutical QC 🛈 | | ✔ | ✔ |
| DICOM link 🛈 | | ✔ | ✔ |
| HL7 link 🛈 | | ✔ | ✔ |
| Injector registration🛈 | | ✔ | ✔ |
| Dispenser integration 🛈 | | ✔ | ✔ |
| Delivery 🛈 | | | ✔ |
Choose The Right IBC Software Solution For Your Department